Book Agra Mathura Vrindavan one day tour by car.
We offer Agra Mathura Vrindavan one day tour daily from Delhi, Expect friday, Taj Mahal remain closed on every friday. With our One Day Mathura Vrindavan Agra trip you got complementary English speaking tour guide.
Taxi fare for Agra Mathura Vrindavan one day tour
Agra Mathura Vrindavan trip by Sedan Cabs ₹ 9 – 10/-* Per km.
Delhi Agra Mathura Vrindavan trip by Toyota Innova SUV cabs  ₹ 13 – 14/-* Per km.
Delhi Agra Mathura Vrindavan tour by Tempo Traveller Van ₹ 18 – 20/-* Per km.
We would like to request you view the details shared below in our Agra Mathura Vrindavan one day tour taxi service, Like: Itinerary, Places to Visit in Agra, Mathura, Vrindavan, Distance, Time, Fare, Etc.
Our Delhi Agra Mathura Vrindavan 1 day tour Details
Schedule Itinerary
Schedule Departure time 06:30 am mornig to 10:00 pm night.
Tour Destination Agra – Mathura – Vrindavan Pickup from Delhi.
Delhi: Departure from Delhi 6:30am. Take Breakfast at Yamuna Express way 9:00am 9:30am
Agra Fort: Arrive Agra & visit Agra Fort, after visitng Agra fort goto Shpopping. Lunch Break 1-00pm to 2:00 pm.
Taj Mahal – Sikandra After Lunch go to Visit The Taj Mahal. After visitng Agra Taj Mahal, proceed to visit Sikandra, Akbar tomb from Taj Mahal.
Mathura – Vrindavan
Mathura: Drive for Mathura form Sikandra, After reach Mathura prodeed to Visit for Mathura Lord Krisna Janma Bhumi.
Vrindavan: After Visiting Mathura, proceed to visit Vrindavan Sri Banke Bihar Ji Temple and Prem Mandir.
Vrindavan to Delhi by Car: After Visiting Vrindavan Proceed to Drive for Delhi by Car. After Reached Delhi we drop you at your hotel home or Airport. Tours end with sweet memories.
Time, Distance & Fare
Time: Agra, Mathura, Vrindavan Tour approx 14 hrs from Delhi.
Distance: Total Km coverage for this tour is 500 km .
Fare: Our Starting fare for Mathura, Vrindavan, Agra taxi is Rs. 9 per km in Sedan Cabs and Toyota Innova / Similar Rs. 12 per km.
A one day tour of Agra Mathura Vrindavan taxi fare will be come to :
Minimum 1 Days fare for Sedan Car 500 km x Rs. 9-10 per km = Rs. 4,500 – 5,000/-.
And total km runs in four days around 550 km.
Then, total cab fare will be around 550 kms Rs. 9 – 10 per km = Rs. 4,950/- – Rs. 5,500/- *.
Contact our expert for more details about our Agra Mathura Vrindavan Car Rental or fill below form.
Places to Visit in Agra
If you are planing to visit Agra (UP), must visit below sites in Agra.
Best Sightseeing Places in Agra
Taj Mahal
Agra Fort
Fatehpur Sikri
Itimad-Ud-Daulah
Akbar's Tomb, Sikandra
Mehtab Bagh
Keetham Lake
Mughal Heritage Walk
In Agar there are no doubt has many Heritage sites, that makes Agra more intresting if you are planing to explore this seven wonders of world please contact us.
Places to Visit in Mathura & Vrindavan
Mathura
Govardhan Hill
Vishram Ghat
Sri Radhavallabh Vrindavan Temple
Rangji Temple
Krishna Janma Bhoomi Mandir
Kusum Sarovar
Krishna Balaram Mandir
Dwarkadhish Temple
Radha Kund
Vrindavan
Sri Banke Bihari.
Shree Radha Krishna Temple.
Iscon Temple
Prem Mandir.
Radha Vallabh.
Sate Tax, Toll –  Tax, Parking between Delhi Agra Mathura Vrindavan roundtrip will be around Rs. 1000 – 1200 /-. We are also offer to book 100% all inclusive fare for Mathura Vrindavan Agra trip.
Our Car Rental fleet
4 Person, 3Bags
Rs. 6000/- All inclusive.
(Toll-Tax, Parking, Driver, Sate Tax, Guide)
6 Person, 6 Bags
Rs. 7000/- All inclusive.
(Toll-Tax, Parking, Driver, Sate Tax, Guide)
9, 12, 16 Person (15-20 bags)
Rs. 12,000/-, 14,000/- All inclusive.
(Toll-Tax, Parking, Driver, Sate Tax, Guide)
Our clients they trust in our Services (India Taxi Online)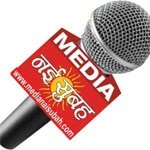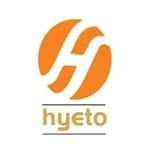 About, Agra – Mathura – Vrindavan
The Taj Mahal (Agra)
The Taj Mahal is a white marble mausoleum located on the southern bank of the Yamuna River in the Indian city of Agra.
If you wan to go Agra via train you can also book our one day Agra Local Sightseeing taxi tour offered by us.
Agra Fort
The Agra Fort is a UNESCO World Heritage site located in Agra, Uttar Pradesh, India. It is about 2.5 km northwest of its more famous sister monument, the Taj Mahal.
Some Agra Mathura Vrindavan one day travelers are also like to visit Fatehpur-sikri.
Mathura
Mathura is the birthplace of Krishna at the centre of Braj or Brij-bhoomi, called Shri Krishna Janma-Bhoomi, literally: 'Lord Krishna's birthplace'. about 11 kilometres from the town of Vrindavan, and 22 kilometres from Govardhan.
You may also check our Delhi to Mathura Taxi, Always offered lowest rate compare then others.
Vrindavan
Vrindavan has an ancient past, associated with Hindu history, and is an important Hindu pilgrimage site. according to the Mahabharata, Krishna spent his childhood days.
Vrindavan is in Uttar Pradesh, and we offer a lowest taxi package from Delhi to Vrindavan
Visit us at Office in Delhi
Office Number: LG -24, Plot No.13, Vardhman Times Plaza, Pitampura Delhi 110034.
For Sales : +91-9999322925
Phone : 011-45700804. (10:00am to 7:00 pm) Sunday off.
Email: [email protected]
India Taxi Online
Average rating:
2 reviews
Jul 8, 2019
I booked a Sedan Car for One day Agra Mathura Vrindavan tour from India Taxi Online in June 2019, Excellent Car Condition, Friendly Driver, Excellent Guide Mr. Shahid Khan provide details information About Agra Taj Mahal and Agra fort, Highly recomended for Agra Mathura Vrindavn trip by car, memorable tour, Thanks India Taxi Online Team for best services.
Jul 8, 2019
We hire a Swift Dzire taxi from India Taxi Online for One day tour to Agra, Mathura, Vrindavan, Cost is very competitive compare then other service provider, Car Quality was very Good, Driver Gulfam was very famillier about Agra, Mathura, Vrindavan routes, We cover all Sightseeing places mentioned in website, Excellent Guided tour provided by India Taxi Online team, highly recomended fo Same Day Agra Mathura Vrindavan tour.