Book Tempo Traveller in Delhi
From, India Taxi Online
India Taxi Online is a registered tour & taxi operators in Delhi, We offer our services in Delhi since 2012.
If you are planning for a long weekend with family for an outstation trip from Delhi, you can hire our Tempo Traveller.
For Tempo Traveller booking Call +91-9999322925
Tempo Traveller available for rent which are :
For more details about Tempo Traveller in Delhi just call us at +91-9999322925, or just fill the contact form and send your Tempo Traveller rental requirements.
You may check details about our Delhi Tempo Traveller fare, specification, service offered by us, popular tours which are booked regularly in our Tempo Traveller's please check below.
Our Tempo Traveller's fare in Delhi
Get best offer rates as through season, tell us your requirements at +91-9999322925 & we all offer 100% all-inclusive fare as per your requirement. You can also check our Luxury and Economy Car rental option link given below.
Featured Tours
Check some of our featured tours which is reagularly hired with our Tempo Traveller's and Taxi in Delhi
Delhi Local City Tour
Please check our 1 day Delhi Local Sightseeing tour, Offered in Tempo Traveller's & Taxi
Delhi Manali Road Trip
If your planing to go Manali from Delhi, with our Tempo Traveller and Taxi at fixed or per km fare, cleck Delhi to Manali Taxi
Delhi Shima Road Trip
Vist Shimla by road With our Delhi to Shimla Taxi, you can hire Tempo & Taxi both.
Golden Triangle Tour
Check our Tempo Traveller & Taxi fare for the Golden Triangle Tour by Taxi. in Golden Triangle you can vist Delhi, Agra & Jaipur
Delhi Shimla Manali Tour
If your are planing go Shimla Manali from Delhi, book our Tempo & Taxi, check our Delhi to Shimla Manali Taxi package lowest fare.
Our clients they trust in our Services (India Taxi Online)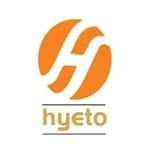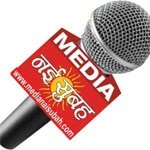 Tempo Travellers were first introduced by Force Motor India with designer and well furnished interior for long distance comfortable journeys with your family, friends and colleagues. We provide 9 to 24 seater luxury AC tempo travellers in Delhi with best offers as per your requirements.
We have experienced dedicated staff including drivers, guides, managers, customer service agents who are 24X7 available to resolve your problems. Our drivers have 10 to 12 years of experience in driving and they are very much aware about the routes of all over India. Our Drivers are trustworthy, sincere and very much responsible about their duties. Our staff is always ready to provide you best of our travel services.
So, if you required hiring Tempo Traveller in Delhi for long and comfortable journey at affordable cost then you can call us anytime to book tempo travaller. We are always available to give you best services for tourist vehicle on time as per your requirement.
Travelling becomes very easy when you hire a comfortable vehicle for your journey. So if you are planning to hire tempo traveller in Delhi for a long journey then, India Taxi Online is the best option to hire tempo traveler for a cozy and comfortable journey. India Taxi Online is one of the best travel agency in Delhi. We offer best and affordable tour packages of Tempo traveler in Delhi for all destinations in India. We are 24X7 available to provide you affordable services for hiring a 12 seater tempo traveller in Delhi.
We have different type of tempo travellers available for rent such as 7 to 11 seater Luxury AC deluxe tempo traveler, 12 to 15 seater luxury AC tempo traveler, Maharaja seater tempo traveler with 9 seats and 11 seats, 16 to 24 seater luxury AC tempo traveler, all tempo traveler are available with push back seats which is very comfortable for sleep purpose, last seat is sofa seat which could be used for rest. We have well furnished 12 seater tempo traveller in Delhi so that you can enjoy your journey comfortably.
Features of Tempo Traveller
LED Screen
Music System with Pen Driver and DVD
Fully Air Conditioned Tempo Traveller
Mobile Charging Point
Leather Seat Covers
Ample Luggage Space
Our prices for tempo traveler are totally depending on your requirements, tempo traveller is the best running vehicle in Delhi for long journey with your friends and family. So why wait, you can book tempo traveler in Delhi for anywhere in India through India Taxi Online at very affordable cost. We can be the best option for your happy journey all over India.